Alhamdulillah, sempena program Green Explorace with Orphan yang akan berlangsung pada Sabtu ini, seramai 28 orang sukarelawan telah menghadiri Training of Volunteer (TOV) di HQ MyCARE, Seri Kembangan.
Selain mengetahui bagaimana caranya untuk menyumbang kepada usaha-usaha kemanusiaan MyCARE, mereka juga terlibat dengan sesi pencetusan idea untuk aktiviti Explorace yang bakal diadakan nanti. Syabas dan tahniah diucapkan kepada semua sukarelawan.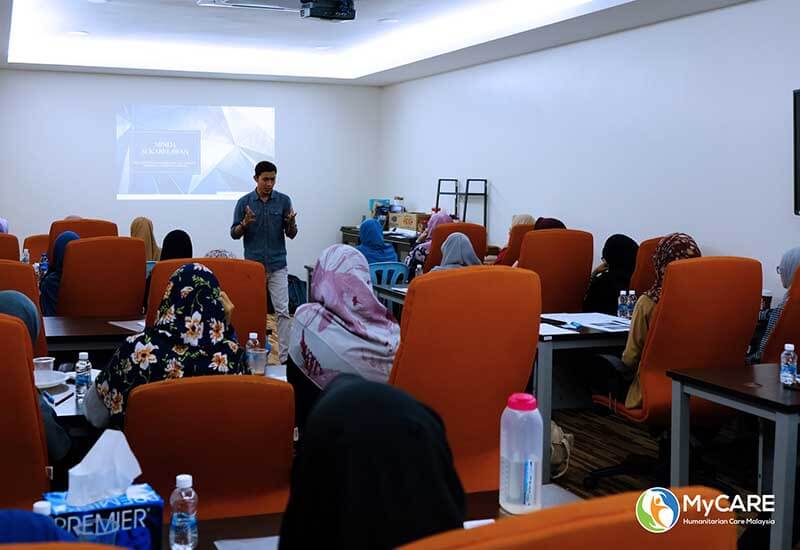 Lagi gambar-gambar di album MyCARE
Program Green Explorace with Orphan (16 Nov) bertujuan untuk mendidik anak-anak yatim Rohingya di bawah tajaan MyCARE seperti menjaga dan mencintai alam sekitar, bekerjasama dalam kumpulan serta kebolehan dalam berkomunikasi dengan masyarakat sekaligus ianya dapat meningkatkan motivasi dan keyakinan diri kepada anak-anak ini untuk menjalani kehidupan seharian dengan lebih baik.
Mari bersama kami menjayakan program anak yatim dengan menyumbang kepada Tabung Orang4Orphan hanya serendah RM20 sahaja.
Salurkan sumbangan anda melalui:
Maybank Islamic: 5515 7500 4299
Bank Islam: 1209 2010 0349 04
CIMB: 8602 135 592
JomPay: Biller code- 6197

ONLINE https://www.billplz.com/ay-mycare
Hantarkan bukti pembayaran kepada MyCARE melalui:
E-mail: [email protected]
Whatsapp : 013-744 4760