SRI KEMBANGAN, 13 February 2020 – MyCARE is humbled and honored to receive visits from 4 international NGOs in a single day and includes a high profile individual.
Dompet Dhuafa represented by Ms. Selvi Safitri and Ms. Ayu and Philandure by Pn. Nurul Atiqah visited us in the morning.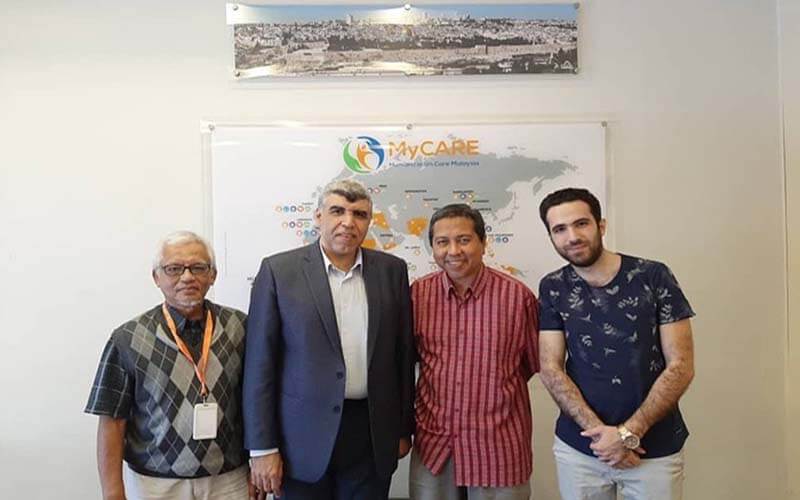 Followed by Mr. Karam Z. Aly the Country Director of Qatar Charity who came with Mr. Amjad Altahhan. They were accompanied by Pn. Azida Azhar of YKN. Discussions evolved around the potential partnership engagement between MyCARE and Qatar Charity for projects within Malaysia as well as internationally.
Later in the evening Mr. Jihad Hassan Hammadeh, Presiden Calcee (Arab-Latin Center of Culture And Strategic Studies) visited our office.
Mr. Jihad is one of the world top 500 influential Muslims awarded by The Royal Aal al-Bayt Institute for Islamic Thought based in Amman, Jordan. Discussions amongst others includes future networking between NGOs of Malaysia and Brazil, sharing of informations in the humanitarian fields. There are 1.5 million Muslims in Brazil from a population total of 210 million. We do hope to enhance the relationship for future engagements.