Humanitarian Care Malaysia (MyCARE) celebrates its 10th anniversary with a special collaboration with two respected fashion designers; SyomirIzwa Gupta and TudungPeople.
The exclusive designs were inspired by MyCARE humanitarian mission through compelling image that potray courage, resilience and strength.
We aim to raise RM30, 000 through this exclusive collaboration. The proceed goes to MyCARE Winter Relief 2020 campaign.
#FashionCharity #MyCARE #SyomirIzwaGupta #TudungPeople #ExclusiveDesigns #LimitedEdition
Exclusive Piece by SyomirIzwa
A special 3 piece set made to be worn together or separately.
There is a longsleeve shirt with ruffle front details. The material use is japanese cotton. The gown worn over it is an exaggerated bishop sleeved hi-low with pleat details. Also made of japanese cotton.
The size may fit S-M. Only ONE piece available.
Disclaimer: The colour might vary from each computer/mobile settings.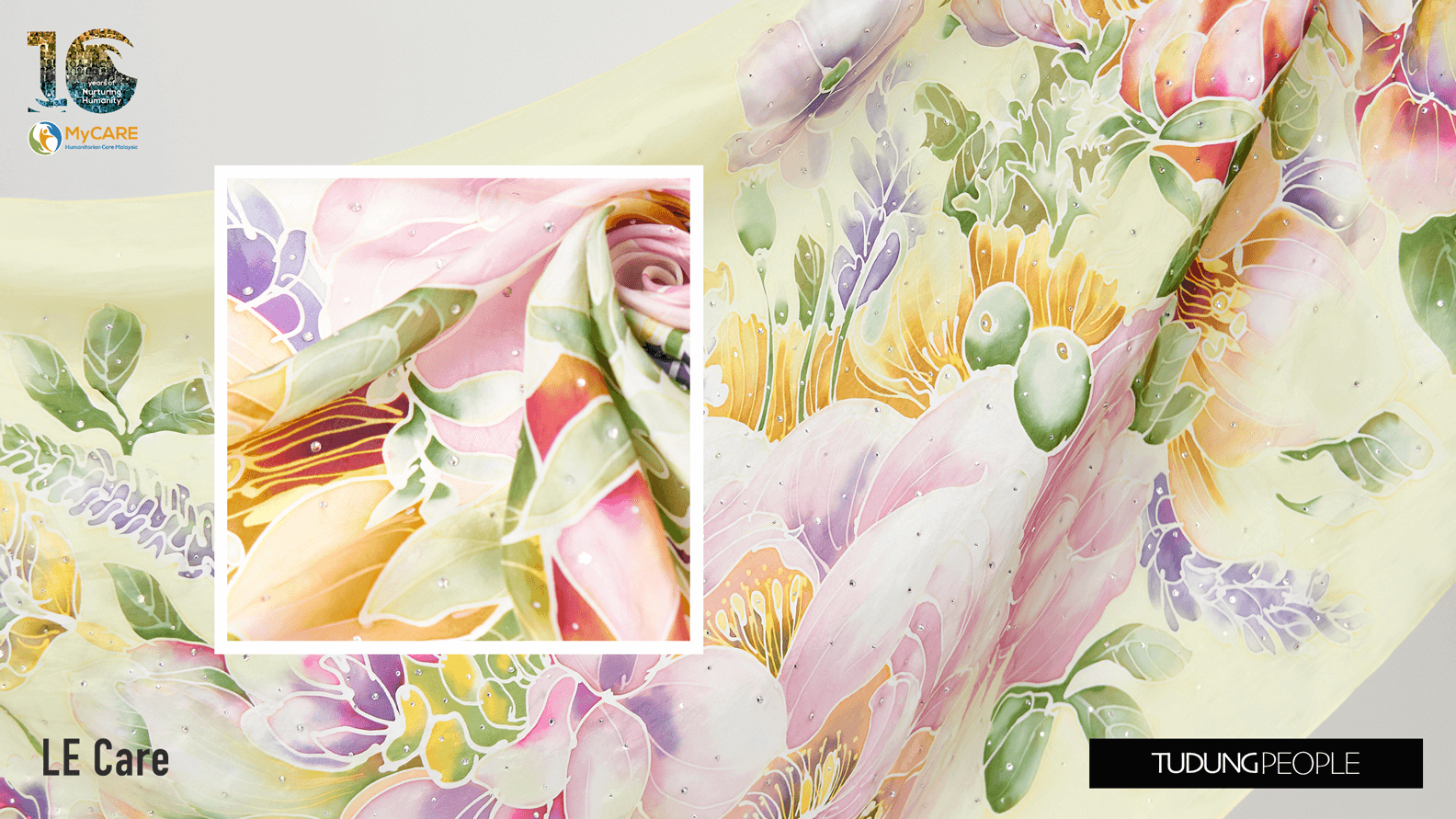 LE Care Shawl
Exclusively hand drawn batik canting interpretation of our Euphoria florals
100% pure silk
Adorned with over 500 Swarovski crystals from Austria
Specially designed for MYCARE 10th year anniversary
Exclusively unique one of a kind statement piece – only ONE piece per design
Details: Size 2m X 0.65m
LE Care Square
Exclusively hand drawn batik canting interpretation of our Euphoria florals
100% pure silk
Adorned with over 500 Swarovski crystals from Austria
Specially designed for MYCARE 10th year anniversary
Exclusively unique one of a kind statement piece – only ONE piece per design
Details: 1.15m X 1.15m
GET THESE EXCLUSIVE DESIGNS