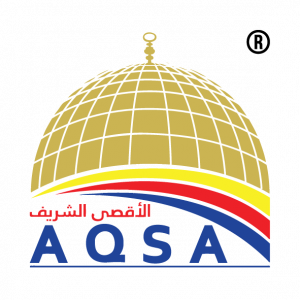 Aqsa Syarif
Aqsa Syarif Berhad was established on the 4th of February 2010. It was formed by a group of Malaysians who were passionate about the struggle to liberate Palestine from the illegal Zionist occupation.
Aqsa Syarif now serves as an agency within the Projects Division of MyCARE to advance the humanitarian aid in empowering the Palestinian people. Aqsa Syarif remains our main vehicle to lead all efforts for the struggle to liberate Al-Aqsa Mosque and Palestine.
Further collaborations and strategic partnerships have already being established with leading international humanitarian work and relief organizations sharing similar aspirations for the Palestinian people. Over the years, Aqsa Syarif has earned unparalleled support from all walks of life towards the Palestinian cause allowing it to disburse more than RM 45 millions worth of humanitarian aid in 5 years. Currently, Aqsa Syarif is one of the key partners in a global fundraising initiative to rebuild Gaza due to the recent war.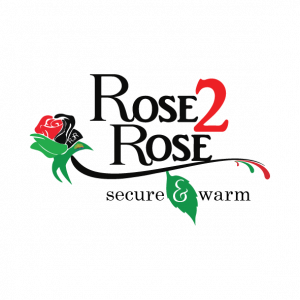 Rose2Rose
The importance of women's role in bringing about changes in any society can no longer be ignored. Men and women are complementary to each other in fulfilling their responsibilities in all aspects of life. This is affirmed by the verse in the Holy Quran.
"The believers, men and women are auliya (helpers) of one another." (At-Taubah,9:71)
Rose2Rose primary aim is to help build as many Palestinian women community centres as possible in Gaza and West Bank called "Rose of Al-Aqsa" or "Wardatul Aqsa". These community centres will play a major role in running the capacity building programmes for the Palestinian women to improve their condition in all aspects of their life – religious, economic, health and social status. These include upgrading their skills and competencies as well as encouraging a speedy recovery of their sufferings.
With the new role of MyCARE, Rose2Rose will also serve to empower all women in needs in other parts of the world including Malaysia.
NICE
Nusantara Care, formerly known as Nusantara Islah Centre of Excellence (NICE) was founded in 2009 to empower the humanitarian relief work in Nusantara region, namely in Southern Thailand, Cambodia, Mindanao, Ambon, Maluku, Acheh, Meulaboh, Sulawesi, Kalimantan and Vietnam, carried out by Jamaah Islah Malaysia (JIM) under its International Relations Secretariat.
Among the projects carried out by NICE are: (1) setting up education centres such as Madrasah Darussalam in Tay Ninh, Vietnam and Bulacan Integrated Learning Centre in the The Philippines, (2) help maintained orphanages in The Philippines called Markaz Al-Amir and (3) providing scholarships to students from Cambodia, Vietnam and The Philippines to continue their studies in Malaysia.
NICE is now strategically positioned under MyCARE's Project Division to leverage its resources in relieving the plights of the disadvantaged people within the Nusantara region.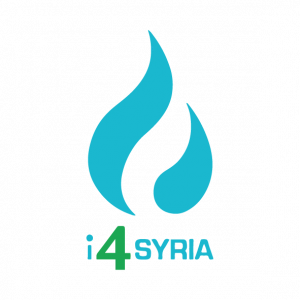 i4Syria
i4Syria or IKRAM4Syria (i4S) was established in 2011 almost immediately after the eruption of the Syrian conflicts. The prolonged war and atrocities in Syria has left 7.6 million people internally displaced, 3.9 million people become refugees and 12.2 million people in need of humanitarian assistance. The huge magnitude of humanitarian crisis has forced i4S to respond to the dire need of the Syrian people via public advocacy and fundraising.
Until the end of 2014, i4S has disbursed more than RM 3.0 million to Syria especially to Syrian refugee camps in Yarmouk (near Damascus), Jordan and near the Turkish border. i4S projects include Winter Appeal, Ramadhan Appeal, Qurban and provision of foods and medical supplies.
Starting 2015, i4S operates as an agency under MyCARE within the Projects Division; a strategic move to empower and synergize its humanitarian efforts in Syria.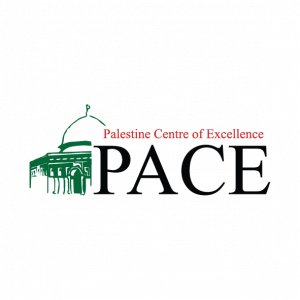 PACE
Palestine Centre for Excellence (PACE) was established in 2006. It was later (2013) integrated into Aqsa Syarif as its research unit to strengthen Aqsa Syarif's mission in 'Empowering the Ummah, Liberating Al Aqsa.'
PACE conducts selective research on the Arab and Muslim worlds emphasizing on the Palestine -Zionist/Israel conflict as well as related Arab, Islamic and international developments. The Centre seeks to establish a comprehensive database using the most modern, scientific and technical methods. In active cooperation with scholars, experts, and specialists, the Centre drives to publish scholarly studies and issues its own refereed journal. The Centre is also tasked with organizing training courses, seminars and lectures as part of public education.
PACE now resides under the Research and Education (R&E) Division of MyCARE. From 2015 onwards, PACE will also play a major role in coordinating the volunteer education programs for MyCARE.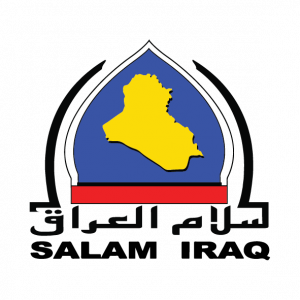 Salam Iraq
Salam Iraq Berhad was established in early 2011 with the intention of focusing and highlighting the plight and sufferings of the Iraqi people.
Its objectives are: (1) to inform and educate the Malaysian public and the international community about the dire humanitarian conditions in Iraq, (2) to generate funds from donations and projects for the Iraqi people and (3) to become a centre of excellence on all issues pertaining to Iraq.
The growing sectarian conflicts in Iraq following US military withdrawal and the sudden emergence of Islamic State (IS) in 2014 has heightened the need to help alleviate the sufferings of the Iraqi people. Thus, Salam Iraq is looking forward to synergize her efforts under the MyCARE Projects Division.