Hj Kamarul Zaman Shaharul Anwar
Chief Executive Officer
Hj. Kamarul Zaman returned to MyCARE in April 2016. He was the General Manager (GM) of Aqsa Syarif in 2013-2014 when the idea of transforming Aqsa Syarif to MyCARE was triggered. This then lead to the successful integration of all the agencies within MyCARE.
He had 25 years of experiences in Multinational Corporation (MNC), ie. National Semiconductor Corp, Motorola Electronics Sdn. Bhd. and Nokia Siemens Network Sdn. Bhd. It was during his tenure that MyCARE had successfully registered an office in Gaza and also received the recognition from Bank Negara Malaysia for MyCARE's involvement in the UN's Financial Action Task Force audit. 
He went to Gaza in February 2013 during Aqsa Syarif's Audit Mission (Aqsa2Gaza15) and to Lebanon and Syria in March 2014 in a joint-mission with i4Syria (i4S-Mission 3) He has also attended sseveral conferences in Istanbul with regards to the humanitarian field. 
Assoc. Prof. Dr. Hafidzi Mohd Noor
Chairman
Dr Hafidzi is a lecturer at the Faculty of Agriculture in Universiti Putra Malaysia (UPM). He is an avid reader of history who has written many books and articles, appeared in various media interviews (television, radios and newspapers) and delivered numerous lectures on the subject of Palestine and the ummah in general.
He has been to Gaza twice – first during the Board of Trustee to Gaza (BOT2Gaza) mission (22nd-29th Jan 2012) and second during Aqsa2Gaza10 mission (29 Nov-3 Dec 2012) almost immediately after the 2012 war ended. He is also recipient of the National Maulidur Rasul Award 1436H/2014 in honor of his excellent services in humanitarian cause.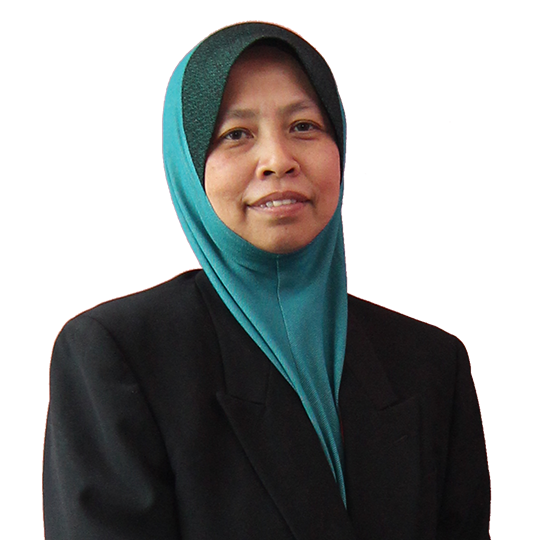 Norsham Abu Bakar
Secretary
Puan Norsham Abu Bakar is Manager at the Service Support Centre of Hospital Pakar An-Nur Hasanah Sdn Bhd. She graduated with a Diploma in Food Technology from MARA Institute of Technology (ITM).
She was a member of MERCY Malaysia mission to Kandahar, Afghanistan in 2002 who later become an active member of Rose2Rose, the women wing of Aqsa Syarif since its inception in 2012.
She was a member of the AQSA2Gaza Mission in 2012 and a member of a joined i4Syria-Rose2Rose Mission to Syria in 2014.
Dr. Ir. Selamat Aliman
Treasurer
Engineer by profession, Dr Selamat is the treasurer to the Board of Trustee of MyCARE. He has attempted to enter Gaza on many occasions. The most dramatic was when he was on the Flotilla of Mavi Marmara in 2010 which received worldwide coverage.
He finally managed to enter Gaza during the Board of Trustee to Gaza (BOT2Gaza) mission in January 2012. He later led two of Aqsa Syarif mission to Gaza – Aqsa2Gaza7 (A2G7) in May 2012 to distribute solar lamps to affected families in Gaza and Aqsa2Gaza15 (A2G15) Audit Mission in 2013 to review various Aqsa Syarif projects in Gaza.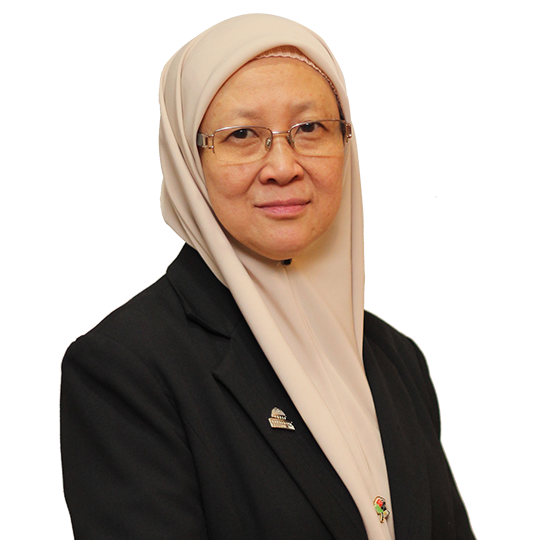 Dr. Fauziah Mohd Hasan (FRCOG UK)
Dr Fauziah is an Obstetrician and Gynaecologist consultant who had been on various humanitarian missions including to Gaza post the December 2008 war. She is the advisor of Rose2Rose, a platform established to allow Malaysian women to dedicate their love and care to the Palestine women. This long term capacity building initiative has now been extended to include all women in need of assistance.
In 2014, she received the International Activist of The Year Award from the International Coalition for Palestine and Jerusalem (al-I'tilaf) during the Multaqa Ruwwad Fil Alam Al-Islami, an international conference in Istanbul for her roles in empowering the Palestinian women.
Assoc. Prof. Dr. Mohd Zin Kandar
Dr Mohd Zin is an Associate Professor at the Department of Architecture, Faculty of Built Environment, Universiti Teknologi Malaysia(UTM), Skudai, Johor. An enthusiast in humanitarian works, he has led and joined many of our missions including Aqsa2Gaza Global Land Convoy (Sept-Oct 2010), Aqsa2Gaza2 Ramadhan Humanitarian Mission (Aug 2011), Aqsa2Gaza4 Syaddurihal Ilal Quds Mission (May 2012), Aqsa2Gaza15 Audit Mission (Feb 2013), Aqsa2Gaza17 Academic Mission (June 2013) and Return2Aqsa3 Humanitarian Mission to Lebanon (July 2014).
He was awarded UTM Citra Karisma Community Award in 2013 for his contributions in humanitarian works.
Dr. Mohd Tahir Abdul Rahman
Dr Tahir was once a principal researcher at Rubber Research Institute of Malaysia (1974-1996) before he joined the academia. He first lectured in Chemistry Department at Faculty of Science, University of Malaya (UM) and later moved to Universiti Malaysia Pahang (UMP) where he became the Associate Professor.
After retirement, he joined Aqsa Syarif and has been to Gaza three times – during both of our Ramadhan Mission in August 2011 (Aqsa2Gaza2) and August 2012 (Aqsa2Gaza8) and on our fourth emergency relief mission to Gaza (Aqsa2Gaza13) post 2012 war in January 2013. He is also one of our prime mover for our mission in Syria.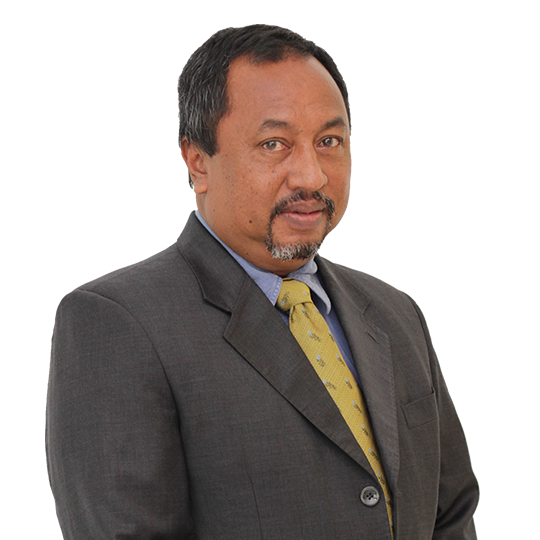 Hj. Norazmi Talib
A former staff of Universiti Putra Malaysia (UPM), he is currently an Agricultural Consultant and a Technical Committee of the Yayasan Pembangunan Islam Malaysia (YAPIEM).
He was a member of Aqsa Syarif first mission to Gaza (Aqsa2Gaza) in September 2011, joining activist from 30 different countries in a global land convoy called Viva Palestina 5 (VP5). They moved from London to France, Italy, Greece, Turkey, Syria, Egypt and finally into Gaza in a 6000 km and 40 days journey. In December 2013, he entered Gaza again as the Aqsa2Gaza11's mission leader together with our humanitarian ambassador, Afdlin Shauki. He also led i4Syria 2nd mission in December 2013.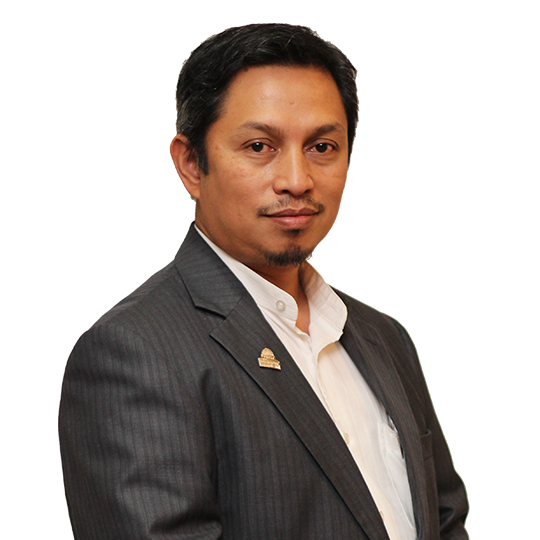 Ar. Syed Muhammad Radhi Syed Sakkaf
Ar. Syed Muhammad Radhi is an architect with more than 20 years experiences. He is the Director of Z&SR Architectural Ventures Sdn. Bhd. and Principal of SM Radhi Design Practise since 2006. He was also one of the recipient at 2013 100 Architects Award by Korean Institute of Architects.
He has been on humanitarian missions to Gaza in 2011 (Aqsa2Gaza2) and 2013 (Aqsa2gaza13). He has led a team of photographers dubbed themselves as Lensa Gaza to capture the different sides of Gaza. Their artworks were launched at University Malaya Arts Gallery in June 2013 and they have held many exhibitions since.
Assoc. Prof. Dr. Mohamed Ikram Mohamed Salleh
Dr. Ikram is an anaesthetician at An-Nur Specialist hospital in Bangi. He is also the Director of Disaster Centre at Cyberjaya University College of Medical Sciences (CUCMS) and Director at Medical Interest Group Sdn. Bhd and Mediwealth Sdn. Bhd.
Before joining MyCARE, he was with MERCY Malaysia since its inception in 1999. His last post was a regular member of MERCY Malaysia missions locally, regionally and internationally. His expertise was proved crucial during the Indian Ocean Tsunami in 2004. His expertise will help MyCARE in fulfilling its aspiration to become a well established humanitarian organization.
Dr. Muhammad Munawar Mohamed Hatta
A lecturer and an Emergency Physician at UKM Medical Centre, Munawar previously was heavily involved with MERCY Malaysia. He was a member of MERCY Malaysia mission to Afghanistan in April 2002 where he helped set up a Mother and Child Health Centre in Kandahar. He was also a member of MERCY Mission to Darfur, Sudan in October 2004 and was directly involved in setting up the Institutional Feeding Programme (IFP) and the Reproductive Health Unit at El Geneina Hospital. In 2005, he led MERCY Mission to Aceh to help set up resettlement camps at Lhok Nga.
Currently, he is one of our advisors for Nusantara Care (NICE).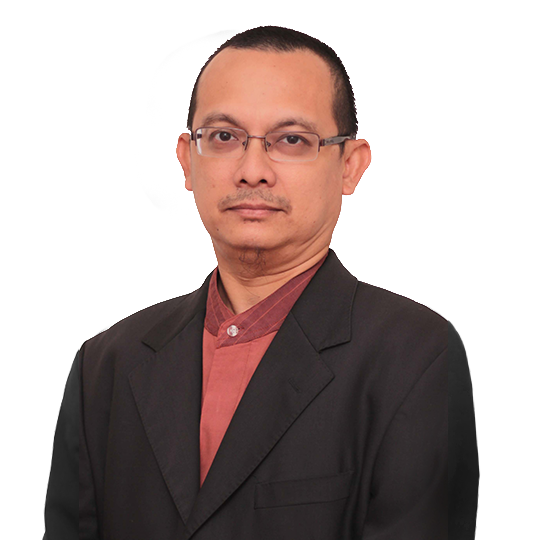 Mohamed Fairooz Mohamed Fathillah
Mohamed Fairooz is a lecturer at the Core Learning Centre of Kolej Universiti Islam Antarabangsa Selangor (KUIS), Bandar Seri Putra, Kajang. He has involved with charity and humanitarian works for quite some time.
He was a member of humanitarian mission to Acheh in 2004. His other contributions includes establishing an orphanage in Lohsemawih in Acheh, Indonesia and organizing annual Qurban projects in Indonesia and Cambodia. His roles in inspiring humanitarian efforts has entitled him to receive the Maulidur Rasul Award from KUIS.